Contact Us

Contact Us
At Tierra Huichol, we take pride in sharing the rich history and vibrant culture of the Wixarika people through our authentic works of art. We delve into the ancestral tradition and profound spiritual significance of Huichol Art, honoring sacred symbols and traditional motifs passed down from generation to generation.
Our passion for preserving this cultural heritage has led us to collaborate directly with talented Huichol artisans, whose skilled hands and dedicated hearts breathe life into each piece we offer. Every bead-adorned jewelry and every yarn painting is a manifestation of the art, history, and spiritual connection of the Wixarika people.
We take pride in providing direct access to these unique and authentic creations, offering a wide selection of Huichol art in our physical stores and online. Each visit to Tierra Huichol is an opportunity to explore, appreciate, and immerse yourself in the fascinating universe of Huichol Art.

By supporting Tierra Huichol, you are directly contributing to the well-being of indigenous communities and the livelihood of talented Huichol artisans. We believe in the importance of keeping this ancestral tradition alive, and every purchase you make helps us preserve and promote Wixarika culture.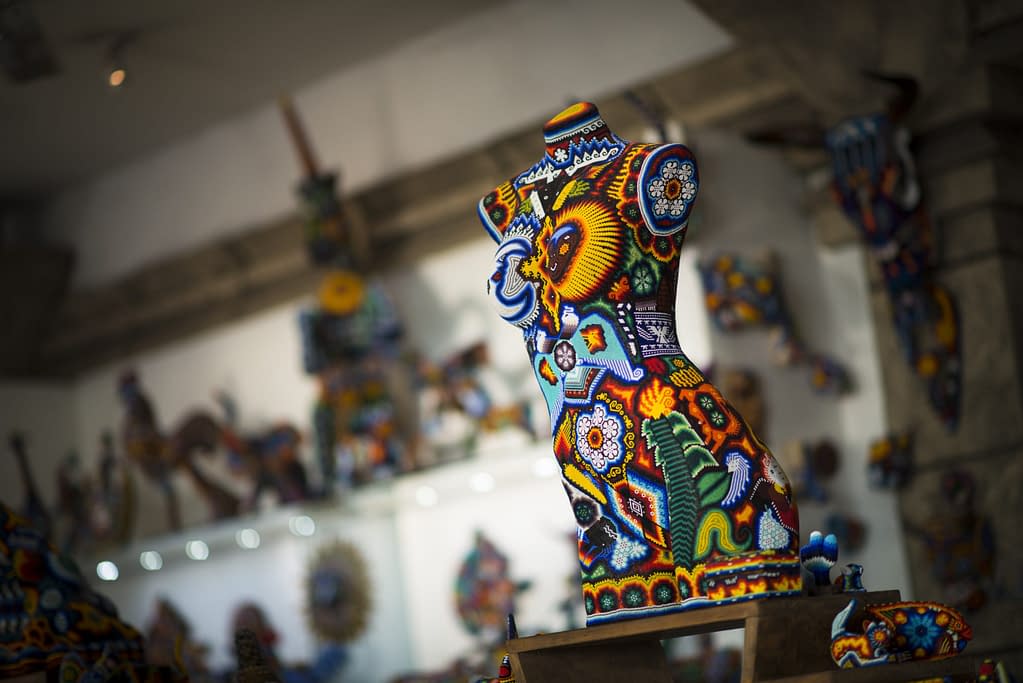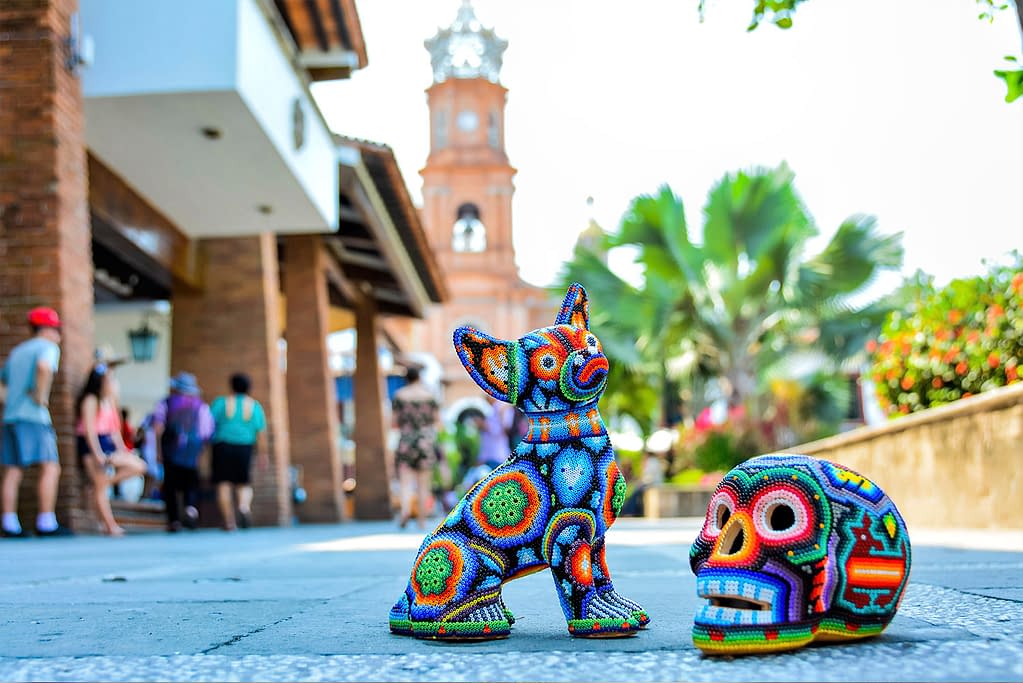 Immerse yourself in the world of Huichol Art at Tierra Huichol
We invite you to join us on this journey of discovery, appreciation, and spiritual connection. Explore our physical stores and online platform to immerse yourself in the beauty of Huichol Art in all its forms. Discover the stories behind each piece, delve into their symbolism, and let yourself be captivated by the magic and colors of Wixarika culture. Whether you're seeking a meaningful artwork for your home or a unique gift, Tierra Huichol is here to guide you through the enchanting world of Huichol Art.
At Tierra Huichol, we strive to share with the world the beauty and significance behind Huichol Art. We invite you to be a part of our mission by acquiring a unique piece for your personal collection, gifting a special treasure, or simply exploring and appreciating this wonderful tradition. Each artwork carries the spirit of the Huichol culture, crafted with meticulous care and infused with deep meaning. By supporting Tierra Huichol, you not only bring the art into your life but also contribute to the preservation and continuation of this rich cultural heritage. Join us on this journey and discover the magic of Huichol Art at Tierra Huichol.
Welcome to Tierra Huichol, where culture, art, and spiritual connection come together to create a truly enriching experience. We invite you to discover and celebrate the cultural richness of the Huichol tradition with us. Together, we can preserve and honor this wonderful heritage!
Contact Us
¡Contact us to learn more about our physical galleries and share with you the beauty and meaning behind our artworks!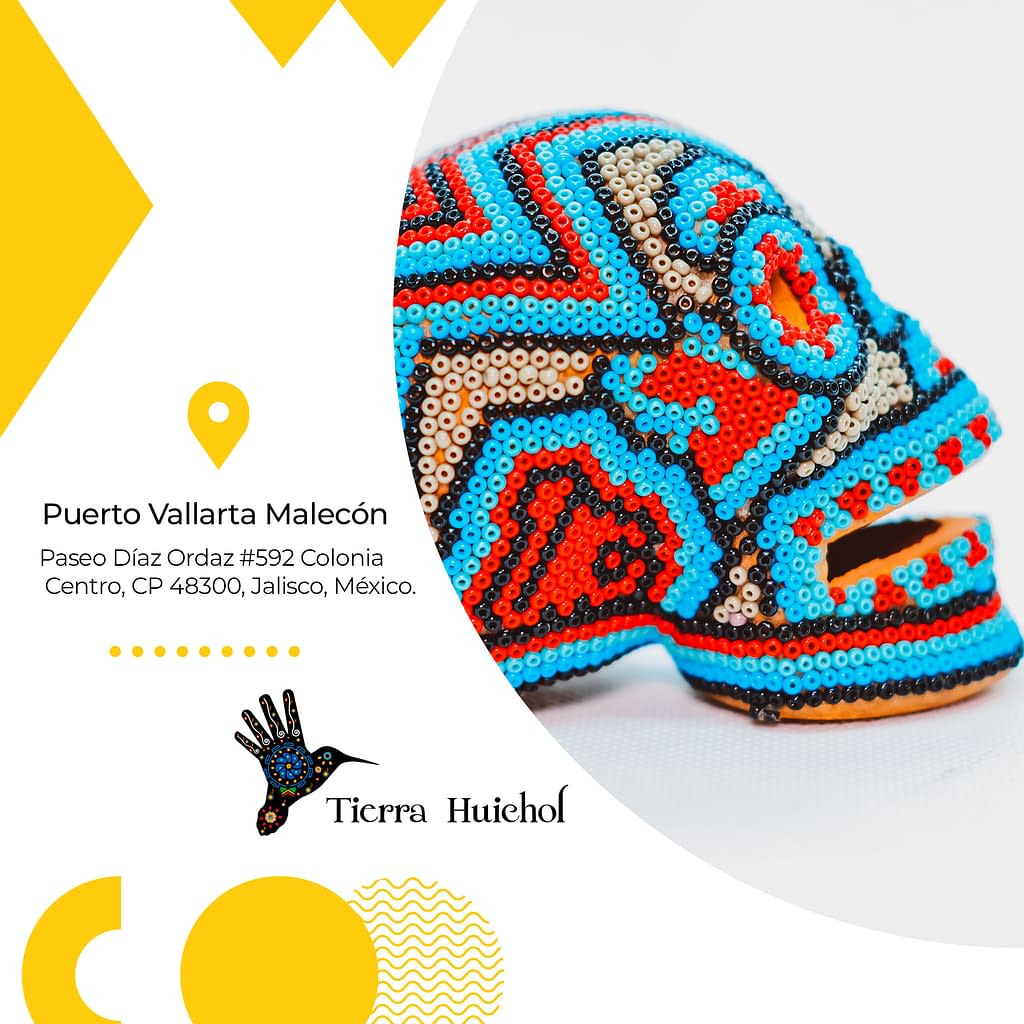 Puerto Vallarta Malecón
Abel Casian
Puerto Vallarta Olas Altas
Sayulita Riviera Nayarit
Playa del Carmen Quinta Roo